Canary Wharf Farm (Yes, a farm!)
The largest urban farm in London
---
Views from Mudchute farm
Intro
We all know that spending time with nature is good for our health.
Aside from physical exercise, getting outdoors amongst the greenery is proven to be great for our mental health too. It helps improve mood and reduces stress levels.
Even property developers have embraced the idea, with local development The Wardian having imported over 100 species of plants and marketed themselves on the health benefits to urban green space!
However, despite the urban location, you might not know that there are a surprising amount of green spaces in Canary Wharf and across the Isle of Dogs.
There is even a nearby farm. Yes, a farm by Canary Wharf!
About Mudchute farm
Mudchute farm is a 32 acre farm, located in the middle of the Isle of Dogs.
It is a registered charity, and is run by local residents and volunteers. Mudchute farm is also the largest urban farm in London.
Perfect for kids and adults alike, there are a huge amount of activities on offer. There are over 100 animals on the farm ranging from cows and llamas, to ducks and chickens. 
There are also some rare breeds you are unlikely to see elsewhere. After donations from local groups and some of the large companies that work at Canary Wharf, the farm is now home to a variety of rare breed pigs, sheep and even rare chickens.
As a result Mudchute farm is Londons only Rare Breed Survival Trust's accredited animal centre.
Things to do at Mudchute farm
If you just want a bit of green space, there are plenty of walks and a nature trail. There is also a picnic area if you want to bring lunch, and if you want to bring lunch for the animals the farm shop sells animal feed!
If you want a bit more structure there are a range of activities on offer such as:
The Equestrian Centre 
Children's nursery
Educational activities
Petting Zoo
Dog agility classes
The Equestrian Centre at Mudchute farm are British Horse Society approved, and they offer horse riding lessons, presently at £75 per hour. They cater to a wide range of abilities and currently have 25 horses on site.
There are also various courses that the farm host, so if you have ever considered keeping chickens or even trying your hand at staining glass, it is worth having a look at their courses section. 
How much does it cost?
One of many great free things to do in the area. Mudchute farm is absolutely free.
However, as it is a community run organisation, it is suggested to make a small voluntary donation or become a member.
Donations can be made really conveniently as they have a contactless payment donation board on site, and annual membership is currently £10.
How to get to Mudchute farm
On the peninsula itself, Mudchute farm is just over a mile from the centre of Canary Wharf, and a short walk from the Baltimore Wharf regeneration area. 
Walking directions from the financial center and Jubilee place tube station:
Head south from the tube stations main entrance, crossing South dock at South Quay footbridge
Walk east along Marsh Wall until you see South Quay DLR station and Millwall inner dock
follow Millwall inner dock directly south, the walk will take around 20 – 25 minutes in total
Alternatively, you could take the DLR towards Lewisham, and the closest station is Mudchute. It is 4 stops, (6 minutes) from Canary Wharf DLR station.
What facilities are there at Mudchute farm?
There is a popular cafe serving sandwiches and hot snacks, with indoor and outdoor seating
A farm shop, selling gifts, animal food and local produce
There are also toilet facilities including disabled toilets and baby changing facilities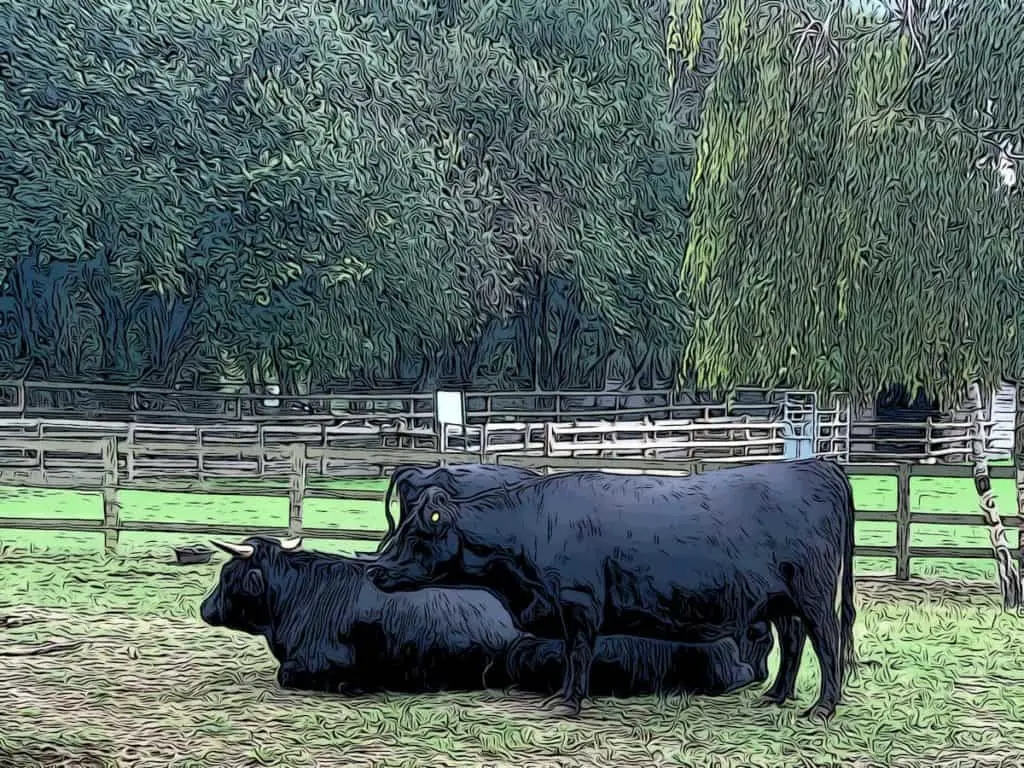 Why is there a farm near Canary Wharf?
When exploring how Canary Wharf got its name, it was noted that the Isle of Dogs had been used as farmland sporadically throughout history.
You might assume that this area of farmland had survived from as early as the 14th century, despite the shift towards the creation of Docklands in the early 1800s.
In reality, its quite a recent development, and was created because of the Docklands.
The farm itself is just to the east of Millwall dock. Millwall dock was one of the latter docks constructed in the area, and the first dry dock in London. The construction process started in 1866 and involved over three thousand workers using steam-powered pumping engines to drain the marshland and excavate the dock area.
The spoil left from the marshland, was simply dumped, and this fertile land ended up creating a natural wilderness area. Left largely untouched for over a hundred years, the farm itself only started in the late 1970s.
When the area was targeted for development, the local community pulled together, set up the Mudchute association in 1977 and turned it into the farm we see today, to be enjoyed by everyone.