Ability Place – 37 Millharbour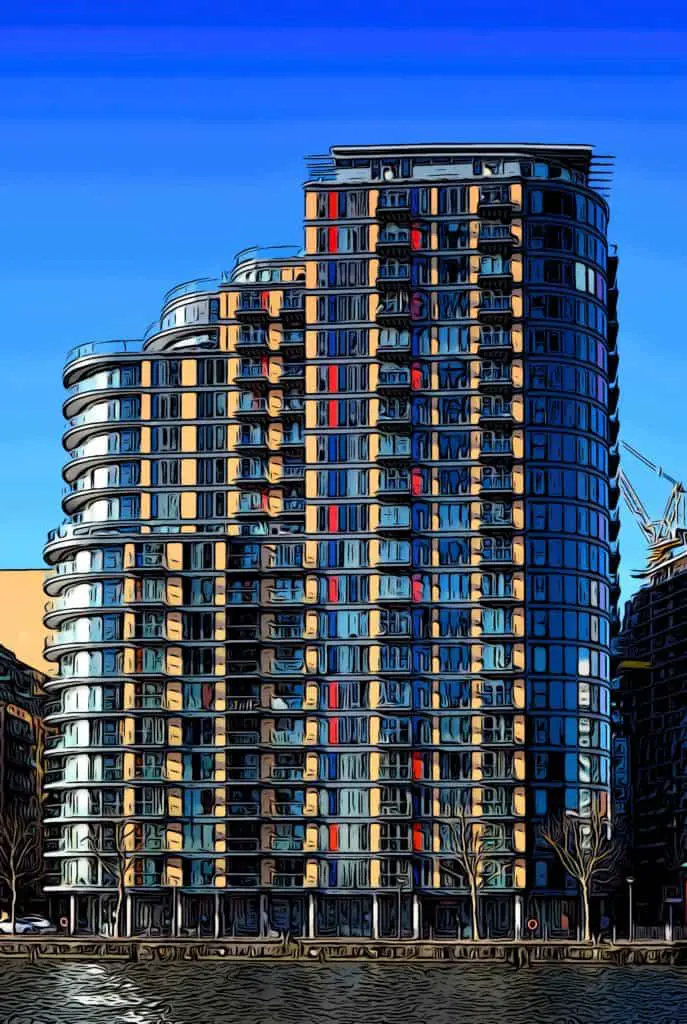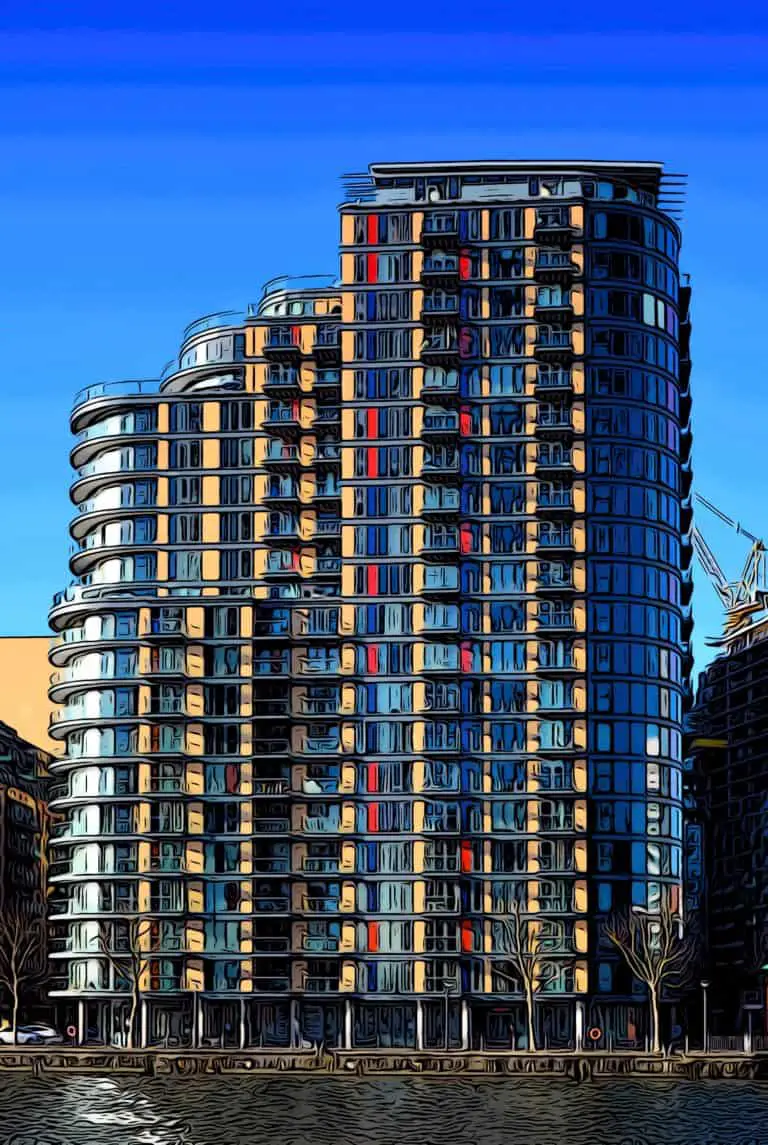 Ability Place
---
22-storeys — Isle of Dogs
A family-friendly development near Canary Wharf, Ability Place — previously known as The Icon — is a 22-storey residential building.
Addressed as 37 Millharbour, Ability Place occupies 31-39 Millharbour overlooking Millwall Inner Dock. It provides 514 apartments, alongside 10,000 square foot of commercial space.
Design and location
BUJ architects were hired by The Ability Group to design the 22-storey building. The Ability group are arguably more famous for constructing hotel accommodation — having worked with major brands including Crowne Plaza and the Hilton Hotel chain.
The architecture team at BUJ were familiar with the area, having completed projects throughout the Limehouse and the Isle of Dogs area — later designing Lincoln Plaza immediately to the west of the building.
Initial construction began in 2006. The building topped out at 66-meters in late 2007, with completion in 2009. With a multi-coloured exterior facade Ability Place — or The Icon as it was then known — stood out from the crowd of grey concrete and steel construction in the area.
Ability Place is located in a large area of regeneration, immediately south of Ballymore's Pan Peninsula, and east of Galliards Harbour Central area and Maine Tower.
The development itself has 10,000 square foot of commercial space — currently used for popular waterfront restaurants and estate agents offices. In combination to this, the surrounding area has undergone significant regeneration.
Together this means that the immediate local area provides several restaurants, a 24-hour Tesco Express, a Hilton Hotel and coffee shops.
Ability Place is relatively car friendly — a rarity for the area. Underneath the development there is a 6-meter deep basement level, which enabled it to fit in 265 car spaces.
More than 50% of car parking spaces to apartment ratio might seem low.
Newer developments are compelled by Tower Hamlets to be car free.
As an older development, Ability Place fares significantly better than many other developments in the area.
With many residents choosing not to own a car, spaces are easy to purchase or are available to rent.
The location itself is around a 10-15 minute walk to the financial centre with connections on the Jubilee line and Canary Wharfs DLR stations. Ability Place is equidistant between two key DLR stations, South Quay 300 yards to the north and Crossharbour 300 yards to the southeast.
Amenities
Aiming to compete with similarly timed Pan Peninsula and capture a shift on the Isle of Dogs towards the luxury property market — Ability Place is well-equipped.
It has a 24-hour concierge alongside a residents' gym. There is also a spa area with jacuzzi, steam room and sauna. This was completely retrofitted, and modernised in 2014.
On the roof of the building, there is also a terraced garden.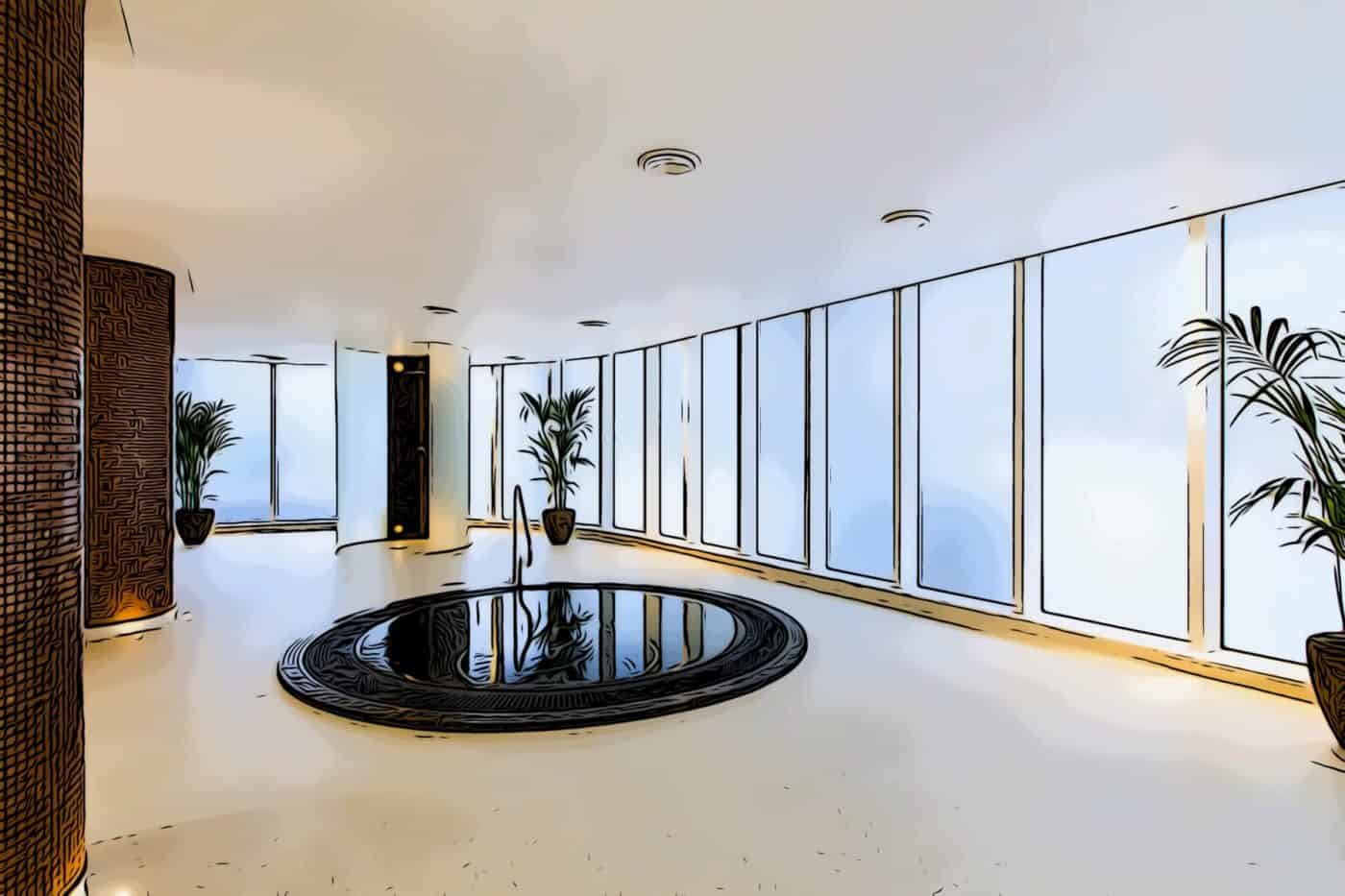 Pros
Family and pet friendly!
The Isle of Dogs area has no shortage of developments — there is everything from waterside terraces to 50+ storey skyscrapers.
Something that not all new developments in the area get right is creating a welcoming family feel. Glistening white marble and ultra-quiet — albeit impressive — entrance hallways might work for a lot of younger city workers, but provide less appeal to families with small children.
Ability Place manages to get a great balance between offering luxury, but also being welcoming to families — and pets! One of the first pet-friendly developments near Canary Wharf, Ability Place is located further south on the peninsula from the financial estate, striking a balance between accessibility and a slightly more residential area.
Residents are allowed pets, with green space nearby behind neighbouring Lincoln Plaza, and access to Mudchute farm only a short 10-minute walk away too. There are several children's play areas in the vicinity, one around 200 m the south of the building and also across the road next to Maine Tower.
Large and spacious terraces
How do you keep pets in a flat?! Well one reason that's less of an issue here are the large stepped terraces accompanying some flats in this development.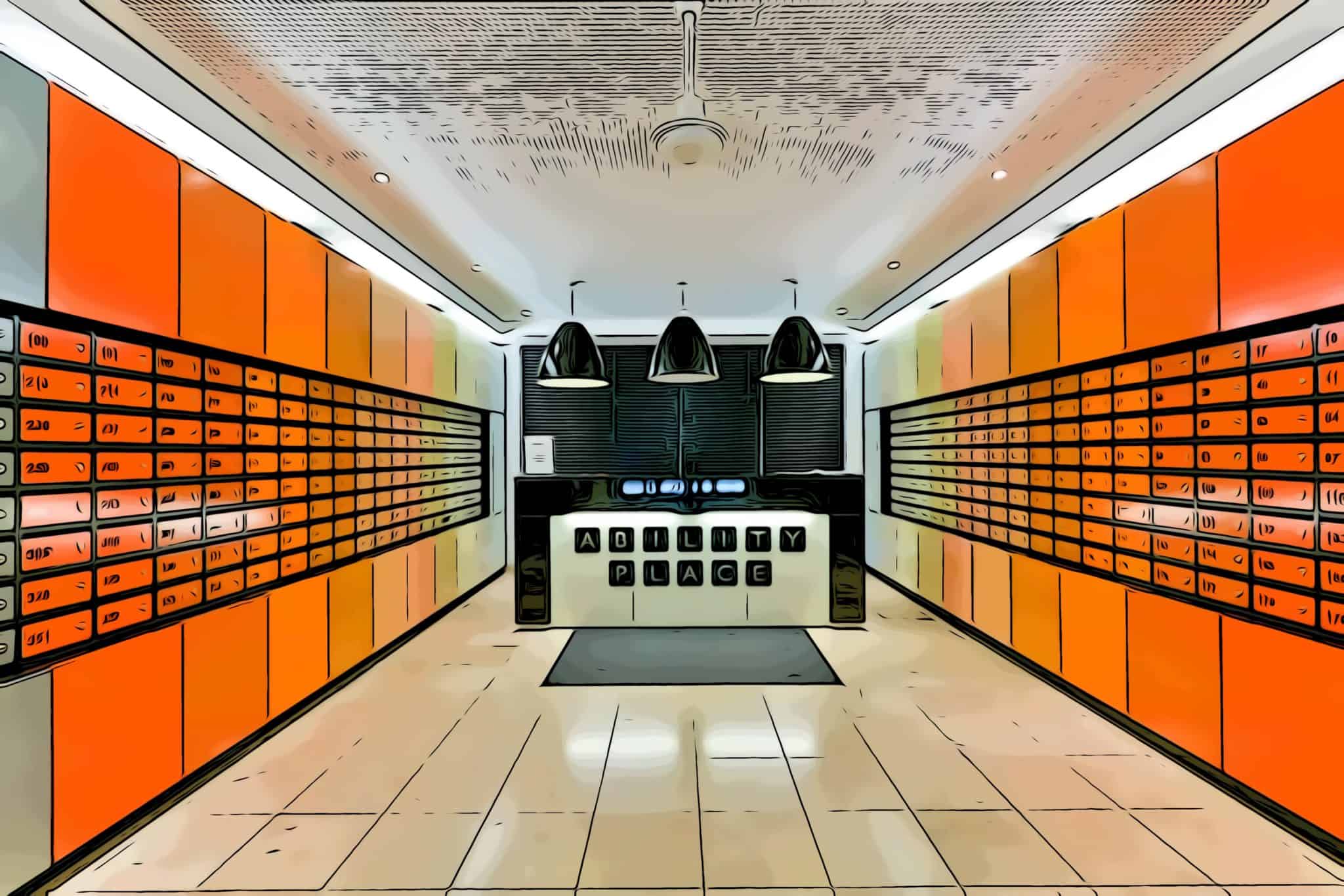 Virtually all the apartments have decent sized balconies, but the curving design of Ability Place also leaves many corner apartments with wrap around balconies.
The real gems come towards the top of the building, though. As the building rises past the 16th floor it steps upwards towards the 22nd floor towers, each step leaving the apartments large roof terraces. Some of the largest are found on the penthouses, and terraces of over 800 square feet are common.
Cons
Looking a bit dated
BUJ Architects famously went on to win a Carbuncle cup for their multi-coloured cladding of Lincoln Plaza — located opposite Ability Place.
This building, built around 5 years prior, also suffered from the same multi-coloured cladding fate. The building's design is not universally unpopular — some people championed the move away from the rectilinear grey boxes being constructed at the time. However over a decade later, the exterior of the building alongside some interior choices are beginning to look a bit dated.
Large areas of black mosaic tiling in both kitchens and bathrooms — combined with black worktops — have dated rapidly. However, in most of the flats the spaces are light and airy courtesy of the large floor to ceiling glazing.
The spa area underwent a total revamp in 2014, bringing much-needed luxury back to the area. However, the gym is looking tired in places and a decade on some equipment needs modernising.
Apartments vary considerably
The buildings unusual shape, 14 storeys tall at the south side and rising to 22 storeys at the north, has been described as a horseshoe.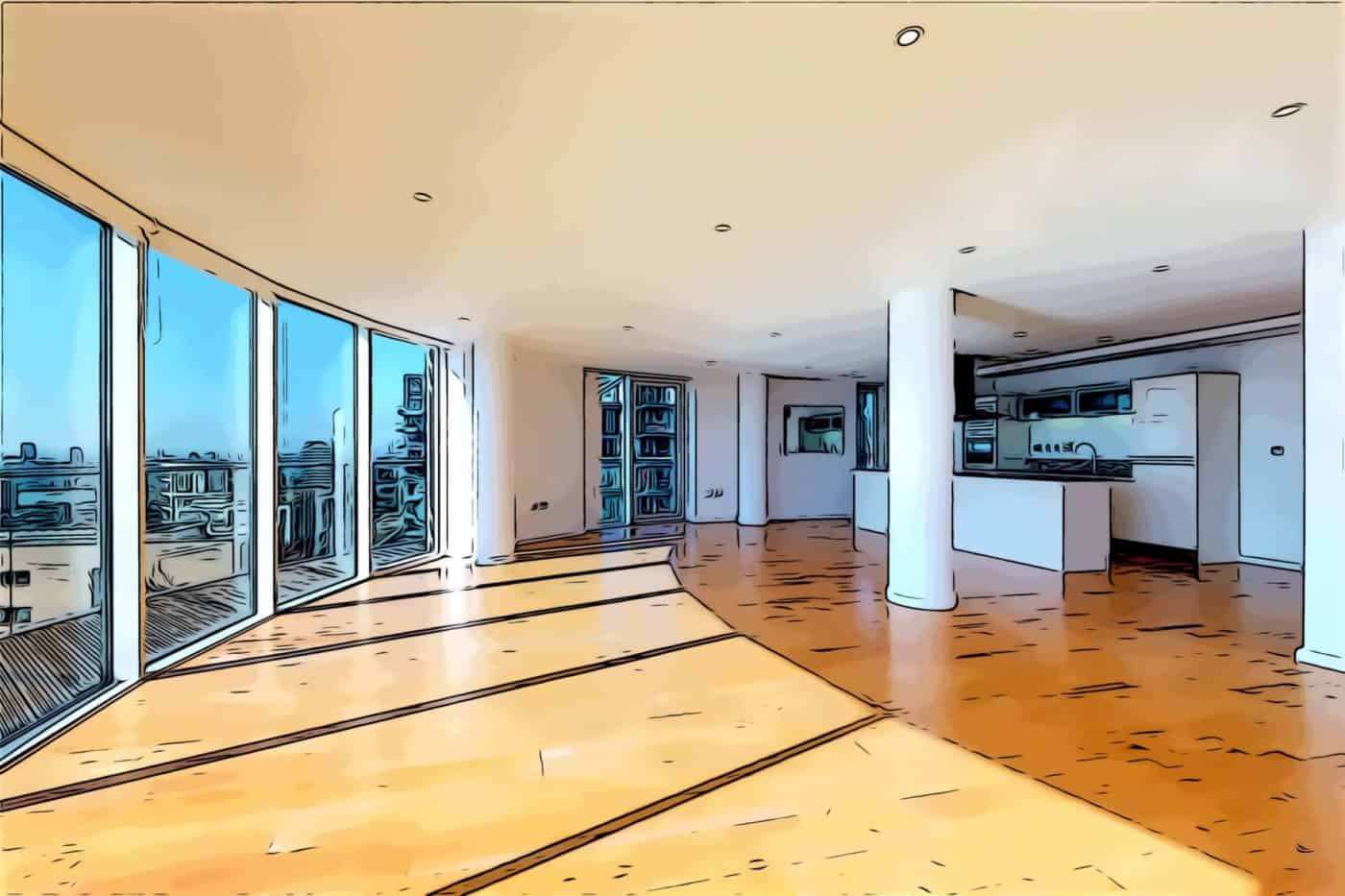 It's interesting design does set it apart from the standing monolithic towers that dominate the Canary Wharf area — however it does complicate the internal space. Sometimes, Ability Place does suffer from being a bit of a rabbit warren inside.
As a result some apartments find themselves at the end of longer and darker corners, whereas others are easy to access and feel more premium. By the very nature of the horseshoe shaped design, some apartments on the internal portion of building are closely overlooked. This has created areas of the building with significantly more footfall than others, and apartment noise is something that affects these areas more than others.
As mentioned, some apartments have huge wrap around balconies, or expansive terraces, but equally a few apartments have small bolt on balconies. Apartments on the east side of the building usually command a significantly higher price as they directly overlook Millwall Inner dock.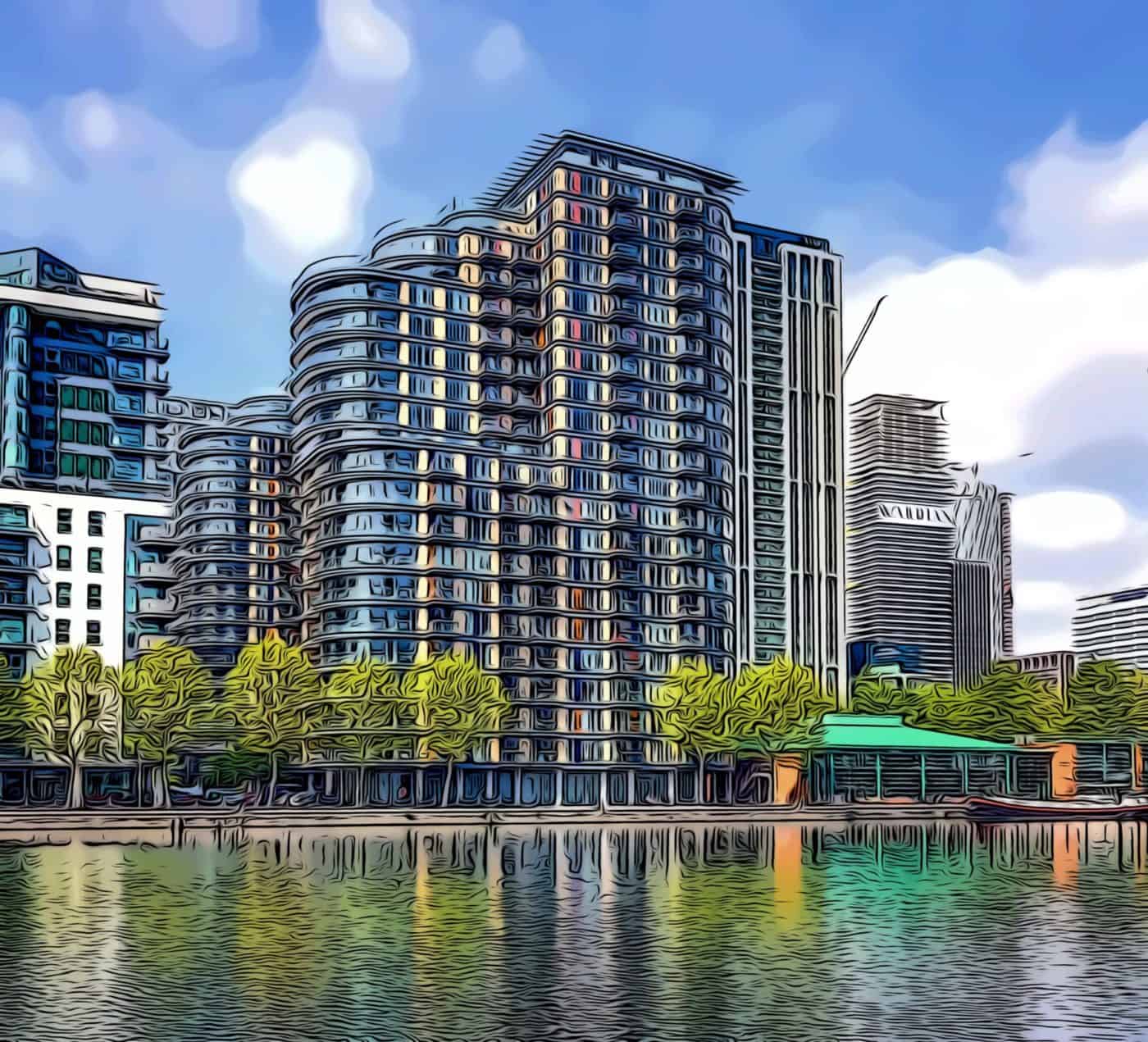 The benefits to this arrangement mean that there is something for everyone here — the individual apartment price points change considerably throughout the 22 storeys varying placement within building.
Summary
Despite a decade passing since the opening of Ability Place, the development has stood the test of time well.
While it is no longer classed as the ultimate in luxury, the 24-hour concierge — coupled with gym and spa — continue to make the development a well-equipped and comfortable place to live.
There can be large differences in the individual apartments — ranging from more overlooked apartments on lower floors, to penthouses with expansive terraces and views across the docks — but all benefit from being a good size and with floor to ceiling glazing.
For many families — especially those with a car and pets — Ability Place provides an excellent offering at a significantly lower price point than some of its neighbouring towers.