Services charges in Canary Wharf
For any property owner or a tenant in a leasehold development in the UK, you will be familiar with two types of additional charges directly relating to the property — ground rent and services charges.
Service charges are additional fees that are payable on top of rent or mortgage payments, and they cover the cost of maintaining and running the building and its amenities. These charges can include things like security, cleaning, maintenance, and utility bills for communal areas.
Recently, new developments in Canary Wharf have been offering increasingly luxurious amenities for their residents, with some buildings boasting indoor swimming pools, sky gardens, rooftop cocktail bars, and even private cinemas.
As a result, the service charges for these buildings can vary considerably, however, not all charges are directly comparable. Some buildings may offer very little in terms of services but still have high charges, while others may have more affordable charges but a surprising range of amenities.
In this article, we will take a closer look at the service charges for some of the most popular developments in Canary Wharf in 2023 and what they get you. We will also cover how service charges are calculated, and look at the average service charge in Canary Wharf.
How are service charges calculated?
The process of calculating service charges is typically carried out by the property management company responsible for the building.
Service charges are paid in advance — building management companies will typically create a budget for the year ahead, which will include projected costs for things like cleaning, maintenance, security, utilities, and other services provided to residents. This budget will be divided up among the residents or tenants in the building based on factors such as the size of their unit.
Service charges are typically displayed in the form of a price per square foot, payable each year. Unlike developments elsewhere in the UK or abroad, all the apartment complexes looked at in Canary Wharf calculate the service charge by the size of the apartment, not by the number of bedrooms or inhabitants. 
Once the service charges have been calculated, they will be communicated to residents or tenants in the form of an annual statement, which will outline the breakdown of costs and any other relevant information. Most apartment buildings will require the service charge to be paid either monthly or biannually. More rarely, annual payments are also offered.
It's worth noting that service charges can be subject to change over time, as the costs of managing and maintaining a building can fluctuate based on a variety of factors. Because service charges are a projected cost, if costs throughout the year change, at the end of the financial year a refund, or additional demand may be made.
>£10 sq.ft
One West India Quay
Service charge — £11 sq.ft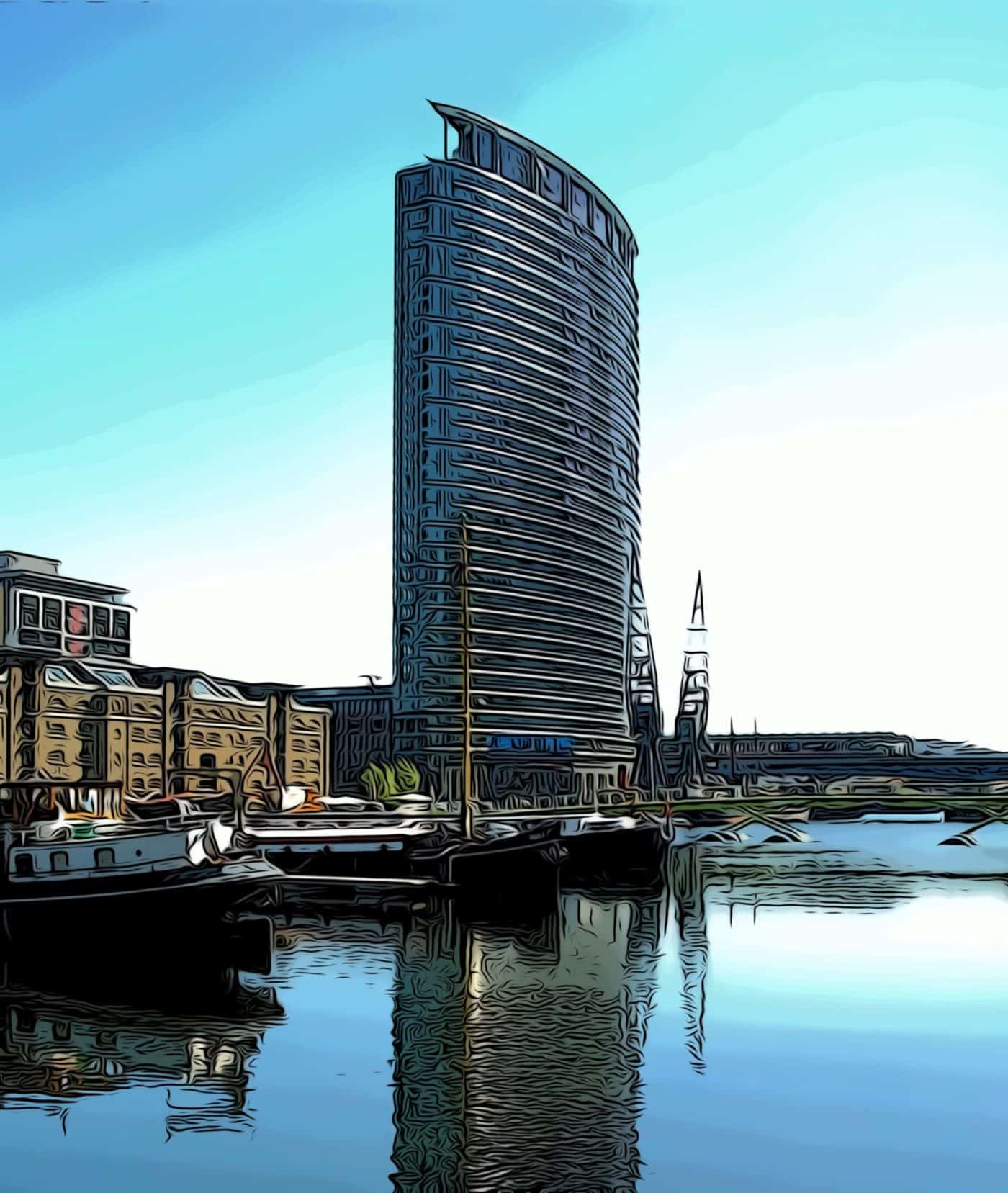 Pan Peninsula
Service charge — £11 sq.ft
£8-9 sq.ft
10 Park drive
Service charge — £8.70 sq.ft
One Park drive
Service charge — £8.60 sq.ft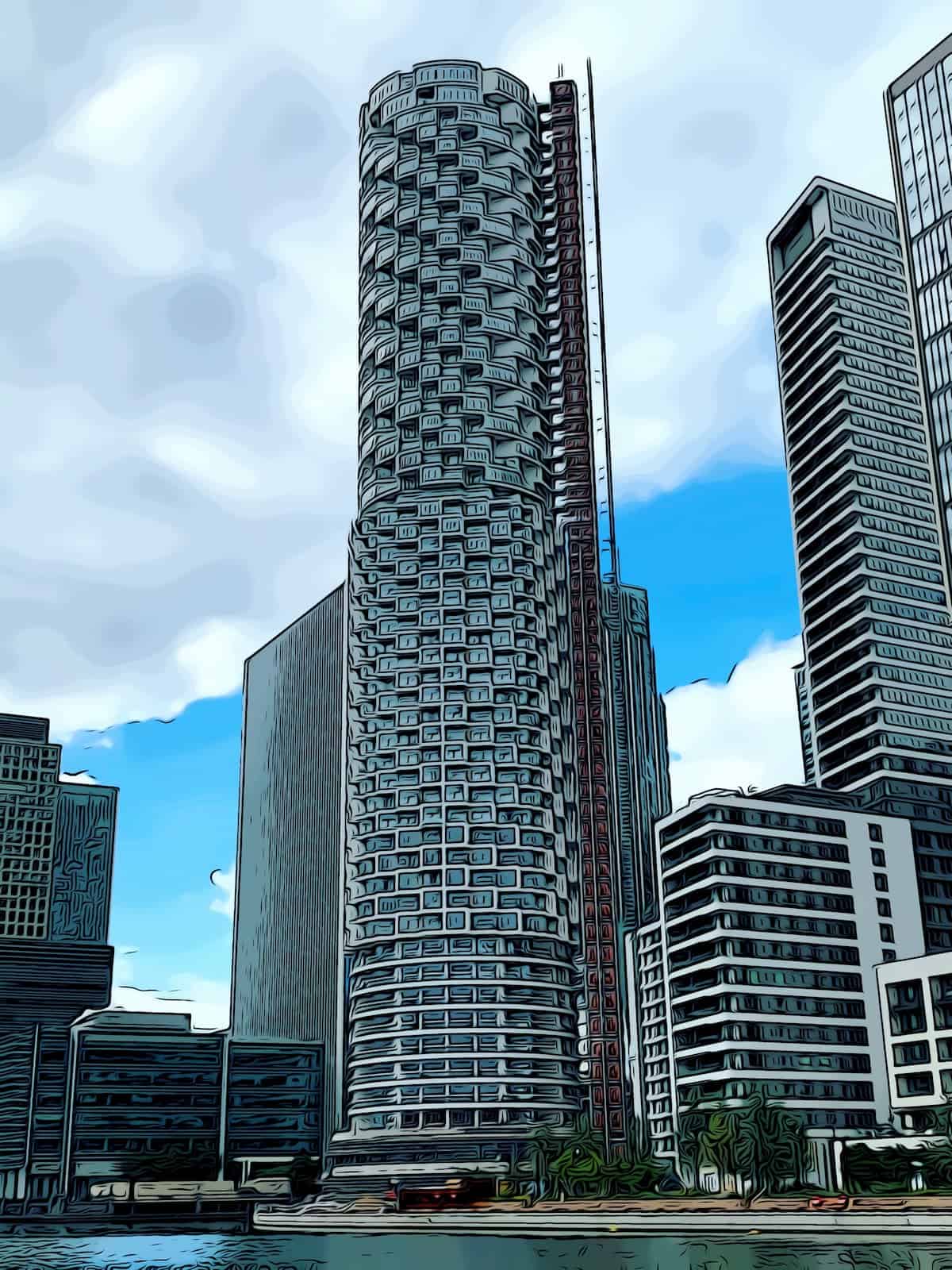 Wardian London
Service charge — £8.50 sq.ft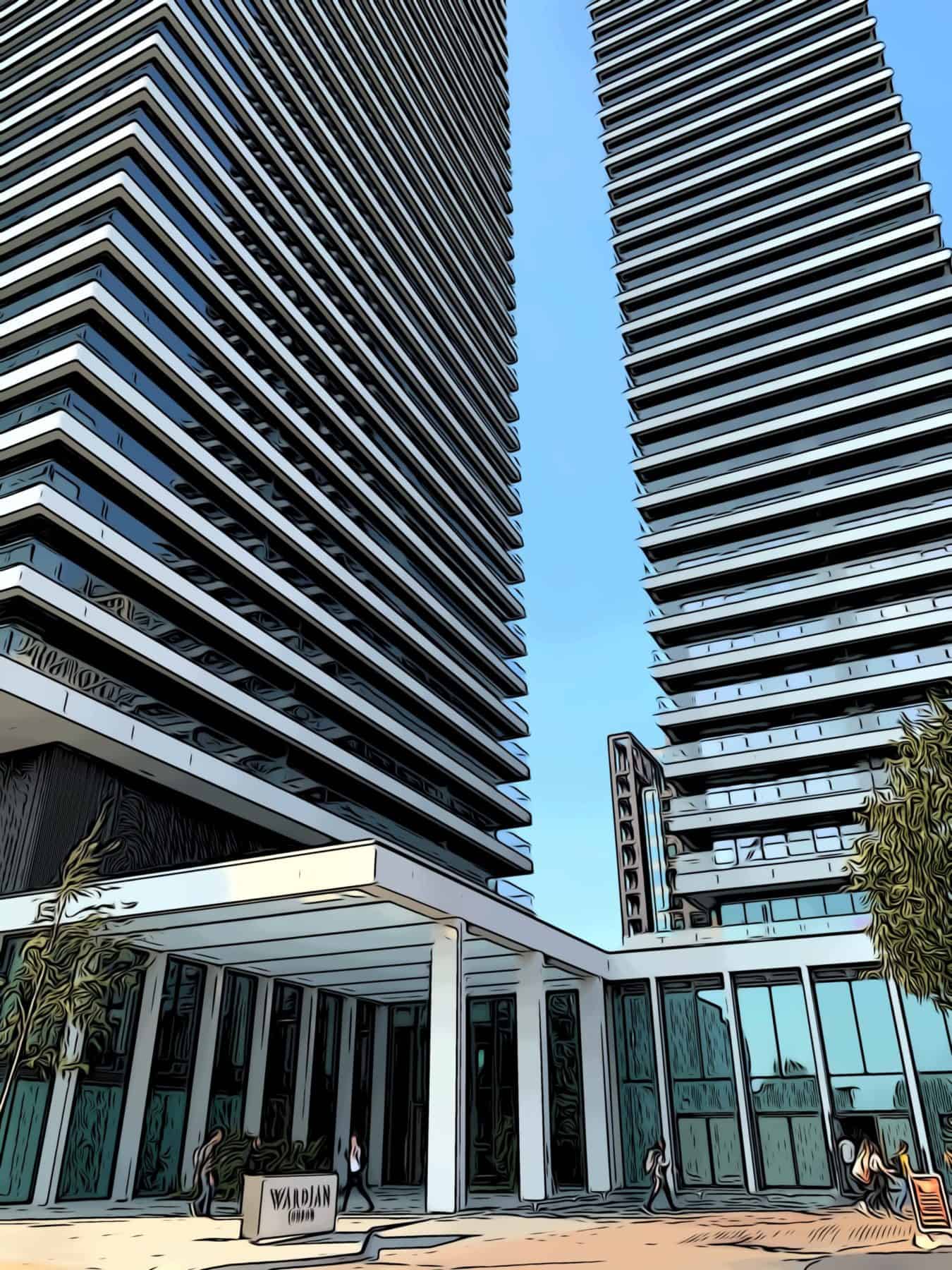 £6-7/sqft
The landmark east / west
Service charge — £6.80 sq.ft
Landmark pinnacle
Service charge — £6.70 Sq.ft
Baltimore wharf
Service charge — £6.60 sq.ft
Baltimore (Arena) Tower
Service charge — £6.50 sq.ft
Lincoln Plaza
Service charge — £6.10 sq.ft
<£6 sq.ft
Aspen
Service charge (estimate) — £5.90 sq.ft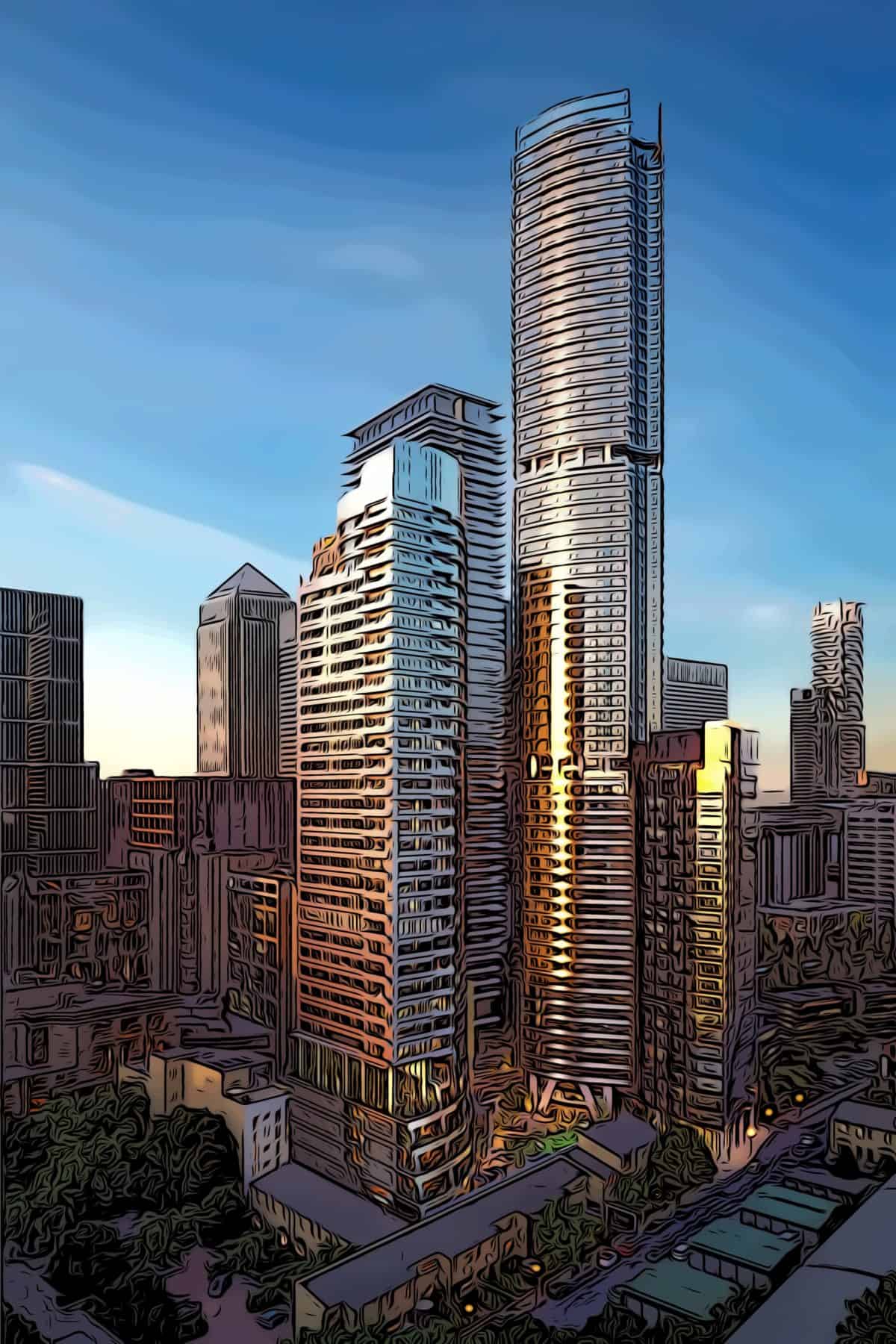 Maine Tower
Service charge — £5.40 sq.ft
Average service charge in Canary Wharf
Using the average sizings for 1,2 and 3-bedroom flats in the area, annual service charge costs workout to be between £4-8,000 per year.
Exact values will differ, and calculating an average service charge figure for Canary Wharf can be challenging due to the wide range of different buildings and amenities available in the area. The average figure is also influenced by a few large developments with particularly high or low service charges, which can skew the overall result.
Summary: Why you should pay close attention to your service charge
Hopefully, this article has provided some information on the methodology, and varying rates of service charges across Canary Wharf. While we have tried to keep these figures as accurate as possible, they are only for illustrative purposes. As we have seen, service charges are forecast one year ahead, and can be raised or lowered at the end of the year.
Equally, for the newest buildings that are not yet completed, such as Aspen, service charges are only estimates based on the developer's forecast costs. These costs can significantly overrun, and residents amenities can change throughout the construction process, so always be sure to budget for a little extra if you are considering a property off-plan.
How much is too much? 
Service charges in the area are also not without controversy. The current highest service charge on the list — One West India Quay — has been the subject of multiple court cases, with residents accusing the management company of inflating fees, among other issues.
Further challenges seem likely. The residents' association for One West India Quay, ultimately owned by the same freeholder as Canary Riverside, property tycoon John Christodoulou's Yianis Group, told the Financial Times "it seems we have no alternative" than to bring its case.

UK leaseholders face down Landlords — FT
Several other nearby buildings, and developers popular in the area, are the subject of litigation and leaseholder backlash over rapidly escalating service charges — so it is an important thing to consider before buying a home in the area.
Finally, with high inflation and spiralling energy costs over the last year, most service charges have increased significantly. For this reason, many of the charges on this list may seem higher than typically advertised in online property listings. Many apartment listings we have seen have service charges dating back to 2018 figures, which can be considerably different to the latest costs.