Read this before buying a flat in Canary Wharf!
With thousands of new apartments springing up across the Isle of Dogs, this corner of London is seeing a giant influx of residents. As a long-term resident, when I first looked at buying a flat in Canary Wharf I found an abundance of choice and marketing brochures, but very little local knowledge to help guide my decision.
With some of the tallest buildings in the UK, designated ultra-high density construction zones, and the remnants of the historic docklands continuing to shape the area's development, there are unique quirks to consider before buying an apartment in Canary Wharf.
If you're a first-time buyer, new to a metropolitan area, or have never owned a modern apartment before — there are a few key things to be aware of before you purchase.
Here are 7 top tips you might want to consider before purchasing a flat in Canary Wharf and the Isle of Dogs.
---
1. Surrounding developments.
In E14, change happens fast!
One thing that takes people by surprise about the Isle of Dogs area is the rate of change and number of developments in the pipeline.
The 2021 NLA tall buildings survey found there were 587 tall buildings in the development pipeline across London. Nearly 45% of these were in East London, with Tower Hamlets singled out as the busiest suburb for high-rise development.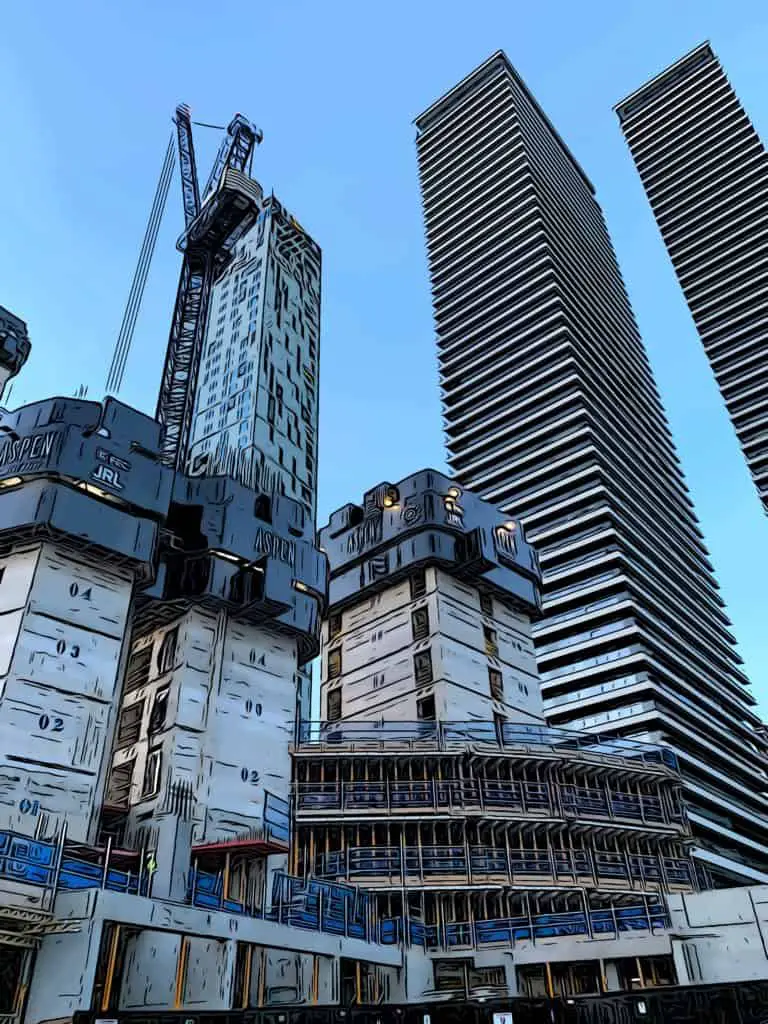 Despite this rapid rate of construction, the average time for a high-rise development from planning to completion is 8 years. As a result, by carefully looking at surrounding planning permission and understanding the hotspot development areas, you can have some understanding of what will be built immediately next door.
Many buildings across the Isle of Dogs command an expensive premium for apartments advertised as having the best views. However, these views may be short-lived. In some instances, developers and estate agents will advertise these unobstructed views, knowing that construction is shortly about to begin on a neighbouring taller building that will immediately obscure them.
Things to look for:
---
2. Proximity to the DLR.
A mainstay of Canary Wharf's public transport infrastructure, the Docklands Light Railway (DLR) snakes across the Peninsula from north to south. Following multiple DLR extensions, it's possible to transit west to Bank, as far east as Stratford, and south past Greenwich.
While the automated transport system is significantly newer than the majority of London's tube lines, it does come with a major drawback — noise pollution.
DLR trains run between approximately 5:30 am until just after midnight, several times an hour. As a result, nearby residential developments have employed creative solutions to the noise issues. Plans for the upcoming Quay House development involve raising the building up on a podium, a specialist patterned design on the nearest facade to reflect noise, and additional soundproofing and sealed windows on the lower floors.
High-end development Wardian London — while having expansive garden balconies as a major design feature — had to glaze these in on the lower floors to meet noise regulations for the closest apartments.
There will always be a trade-off between the convenience of living closer to DLR stations and the noise generated. However, you might want to give some consideration to the height and aspect of apartments in developments adjacent to the DLR tracks.
---
3. Leasehold lengths.
Virtually all new build apartment complexes in Canary Wharf and across the UK will be leasehold.
As a general rule of thumb, leases should be kept above 80 years — below this, they begin to significantly affect the value of the property.
While apartments in the Canary Wharf area may have been completed at the same time or by the same developer, lease lengths vary enormously. Part of this is due to the area's Docklands past — and the impact of building on reclaimed land.
There is limited correlation between the luxury of the development, and leasehold lengths. Common leasehold terms in new build developments are 99, 125, 250 or even 999 years.
There are multiple factors that determine the leasehold length offered. As an area-specific example, the Canary Wharf Group have a 250-year lease on the Wood Wharf estate because the underlying area was reclaimed from docklands. The original owner is British Waterways. As a result, even in the most luxury Wood Wharf developments, such as One Park Drive, 250 year leases are the maximum available. In contrast, nearby luxury developments such as South Quay Plaza, approximately 100 meters away across South Dock, offer 999-year leases.
Lease lengths can even vary within apartment blocks. Affordable homes are frequently purchased from the developer by a local authority or their preferred agent, and then advertised for resale. As a result, it is not uncommon for these homes to have differing ground rents and leasehold lengths to those initially sold on the private market.
---
4. When amenities will be completed.
A significant part of the appeal to buying many of the luxury new build homes are the advertised amenities. Landmark Pinnacle has the highest rooftop terrace and bar of any residential development in Europe, Dollar Bay has a gated resident only garden, and Pan Peninsula has a fitness and leisure complex that would outdo most commercial gyms!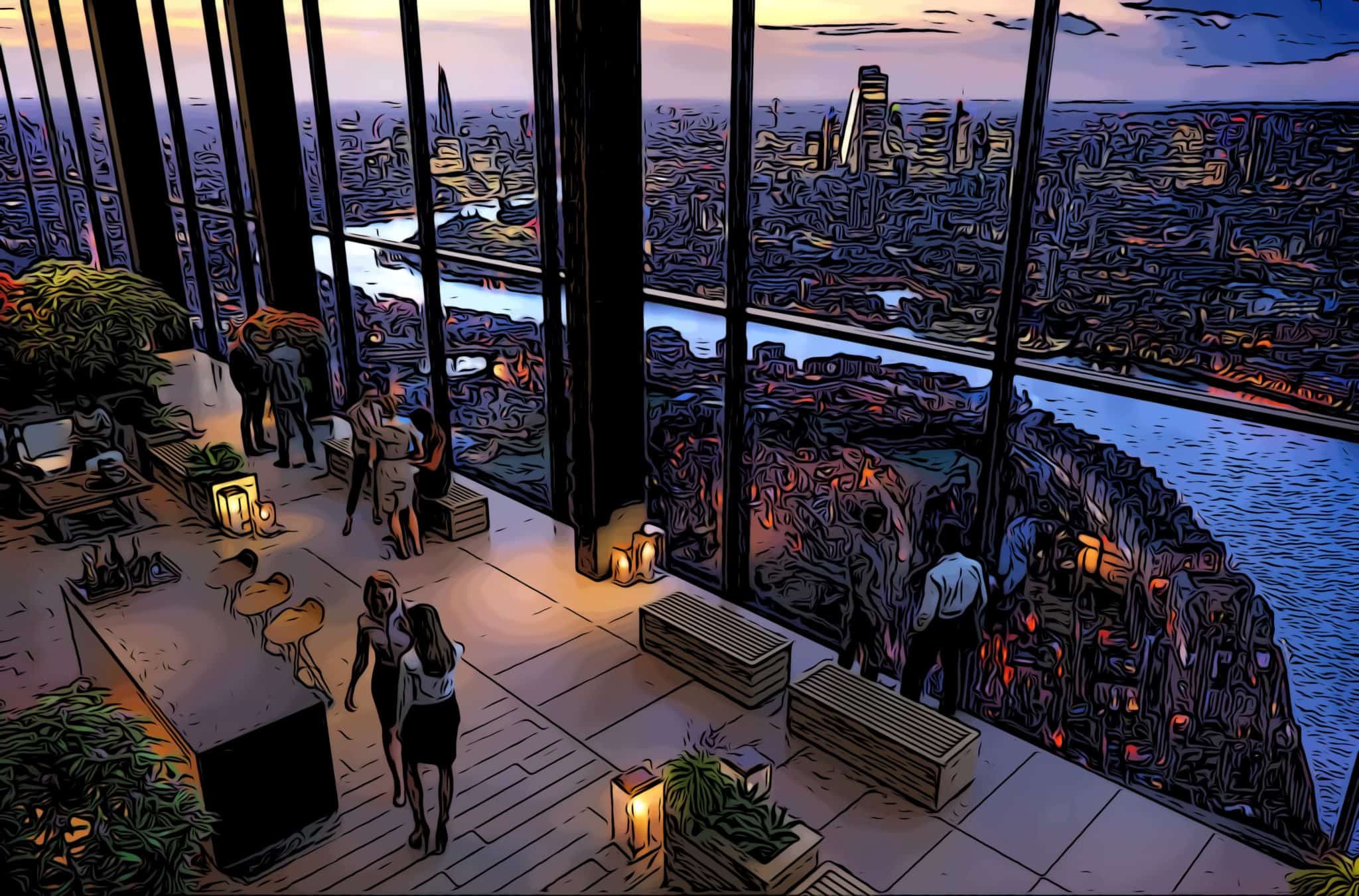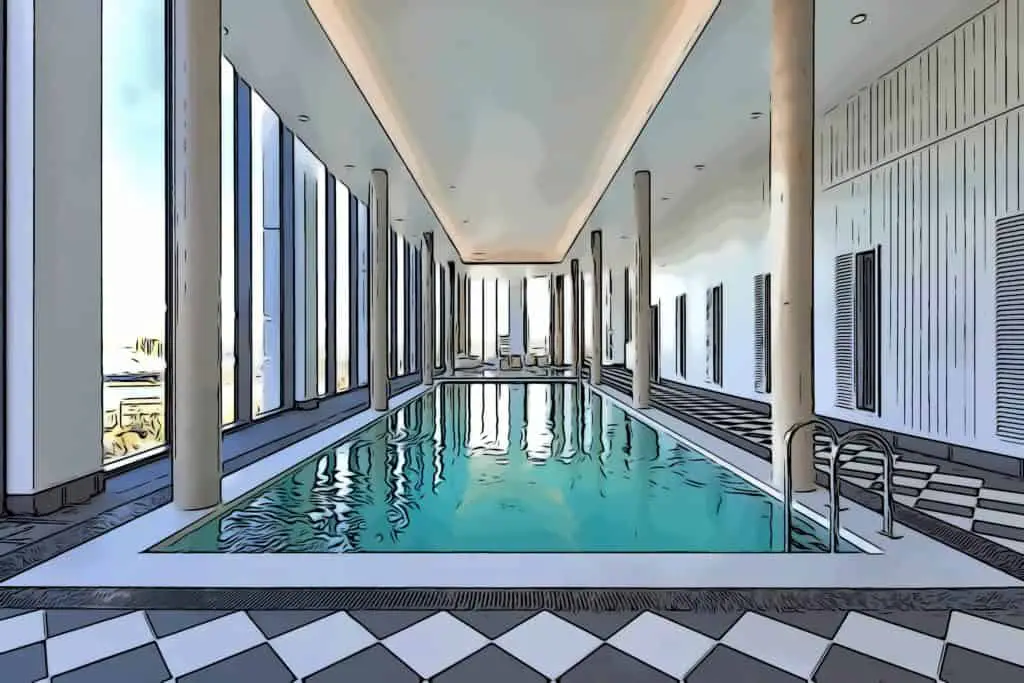 While these residents facilities are heavily advertised when buying off-plan, dates for completion and even exact specifications are frequently omitted.
Canary Wharf has a significant portion of ultra-large luxury developments. Because of the sheer size of construction sites, often involving multiple skyscrapers, it is common to see the first towers completion and arrival of new residents years before the final development — including landscaping and amenities — are finished.
As examples, the Lincoln Plaza development completed in 2016 now offers a fantastic mix of rooftop terraces and boutique leisure facilities. The only problem was that the promised leisure facilities only opened with completion of the adjacent Hilton Hotel in 2019, three years after the first residents moved in!
Similarly, at Galliards Baltimore Tower development — opened in 2017 — the promised rooftop restaurant never materialised, and the ground floor café remains vacant four years after completion.
Most people buying apartments in Canary Wharf are likely to take a long-term view, and developers will normally reduce the service charges for any unavailable facilities automatically.
Those looking to rent an apartment in Canary Wharf may take a different view. With a significant proportion of professionals in the area renting apartments for shorter duration contracts — it is well worth ensuring you view the facilities in person before committing. Enabled you to see which amenities are actually open before committing to a premium rental rate without the accompanying luxury amenities.
---
Canary Wharf and the immediate area falls under the local authority of Tower Hamlets. Further information on council tax bands, Ward names and local authorities can be found in our guide — Where is Canary Wharf?
5. Car parking spaces.
Since the late 1990s new developments within the Tower Hamlets area have had heavy restrictions placed on the number of car parking spaces allowed, under a scheme known as the Car-Free Planning Policy.
These policies both restrict the number of spaces developers can create, but it also means that residents of Car-Free Developments, are unable to apply for residential on street parking permits from the local authority.
Canary Wharf has excellent transport connections — there are now multiple ways to get to the area — and the majority of people that live and work in the area use public transport. However, if owning a car is important to you, there are several options to consider.
---
6. Affordable homes.
Luxury living comes with quite a high price tag, and it would be dishonest to paint Canary Wharf — one of the wealthiest areas in the UK — as anything other than expensive to purchase a home in.
However, there are affordable homes in Canary Wharf, and throughout the E14 area.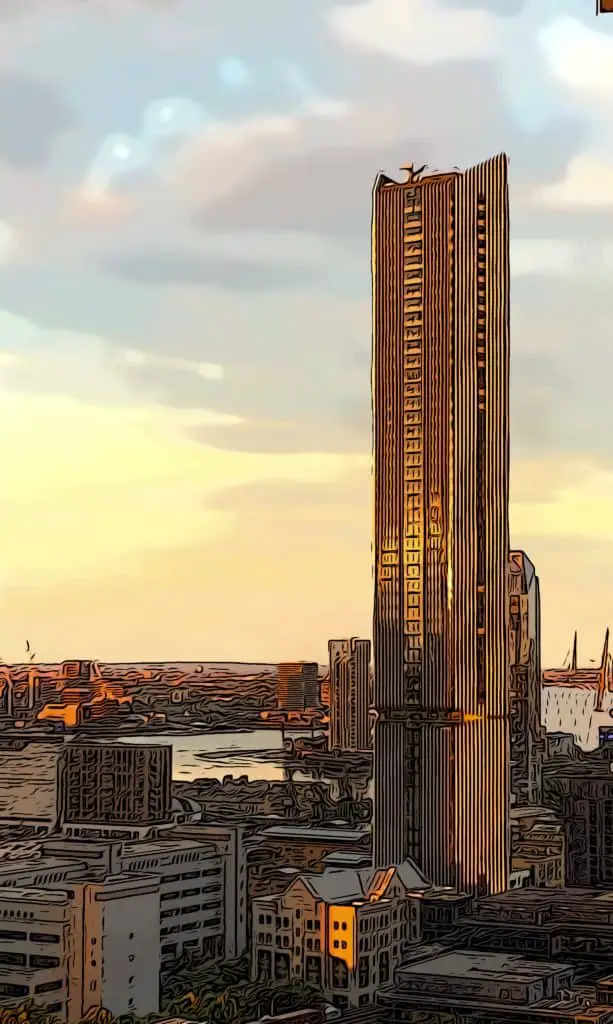 Tower Hamlets borough has an affordable home target of 35-50%. This is enforced by ensuring that as a condition of granting planning permission for new developments, an agreement to provide affordable homes and additional benefits to the local area is signed by the developers. This is known as an S106 agreement.
The majority of new developments often target around 25-35% of affordable homes. Exemptions for reducing the allocation of affordable homes in a development below 35% can be granted for providing additional community benefits — such as funding for local transport links or facilities.
The good news, is that with the influx of development in the area, the small percentages allocated to affordable homes add up to thousands of new reduced price apartments.
Types of affordable homes
Schemes for buying affordable homes in Canary Wharf:
Shared ownership: Buying a portion of your home outright, while paying reduced rent on the rest
Help to buy: Obtaining a government loan for up to 40% of your first property

Rental schemes for affordable renting in Canary Wharf:
More information on the different types of affordable home schemes can be found at Homes for Londoners
Examples of affordable homes in Canary Wharf:
Developers in the Canary Wharf area have approached their affordable homes targets in a variety of different ways.
Where to start?
One of the best reference for information on affordable homes in Canary Wharf is the Houses for Londoners government website.
One key piece of advice when purchasing an affordable home in Canary Wharf is to clarify — ideally in writing — exactly which facilities the reduced service charge entitles you too.
Many affordable rentals or social renting tenants will expect to have reduced access to the buildings facilities as they pay a reduced service charge. However, there have been incidents with shared ownership or help to buy properties, buying their properties within a shared scheme and then later finding out that even when they own their home outright or offer to pay for the full amount, access to the full facilities remain restricted.
---
7. Apartment cooling and bills.
Modern apartments are a world apart from the stereotypical image of cold and draughty UK flat conversions. In fact, homes are often so well insulated that heating — especially on higher floors — is rarely ever used.
A 2019 Office of National Statistics review of housing stock found that Canary Wharf has the most energy-efficient homes in the UK. Significantly higher than the median 64/100.
This is great news for energy bills, but it also means that air conditioning becomes desirable, and in the tallest glass-fronted developments like Landmark Pinnacle — a necessity.
Buying in Canary Wharf — Summary
With Canary Wharf and the surrounding areas rapid development, over 180,000 people now live within a mile of the financial centre.
The area's transformation looks set to continue, and there is more choice than ever when buying apartments by Canary Wharf. On the other hand, this rapid rate of development is something to consider when paying a premium for views or a certain aspect of apartment.
The surrounding Thames river, and open spaces of water created by the remnants of the historic docklands, make the Isle of Dogs an interesting and unique place to live in London.
However, in shaping the peninsula, the backdrop of water has also added some constraints to the area's development:
The modern, high specification high-rise buildings, have led to the area having the UK's most efficient apartments, alongside innovative power systems like CHP. But these have their challenges, and expect to see a slightly different management of your energy bills.
Hopefully, this article goes some way to explaining some intricacies and differences you may encounter when moving into the area.