While the dockland's development might have once had a reputation for having little to do, 40 years of regeneration has sparked a wealth of activities. The once empty docks are now a buzzing community and in 2021, there are plenty of sites to see and things to do in Canary Wharf.
So if you're a local looking for what to do in Canary Wharf, or simply passing by and wondering about the best places to see, we've got you covered! If you're after strictly free things to do, or details on popular pop-up events, head to the additional section at the end.
1. Explore the food markets
There are no shortage of restaurants in Canary Wharf; however, it's nice to have the option of multiple food styles under one roof — variety is the spice of life!
Food markets have skyrocketed in popularity across the U.K. and in 2021 Canary Wharf is joining the action in a big way. There are two new multiple use venues opening shortly:
The largest, Market Hall Canary Wharf, is a large-scale food market with multiple venders set to open in late 2021.
In addition, popular London food market outfit Mercato Metropolitano are opening a branch in Wood Wharf (the new residential area of Canary Wharf located to the immediate east).

These two big venues will join the collection of current street food vendors dotted across the estate and the two main street food clusters:
2. Relax at a luxury spa
There are several well-equipped gyms in Canary Wharf — but occasionally, it's nice to lower the intensity and head straight to the sauna! Fortunately, the most luxurious outfits provide full-sized swimming pools, dedicated spa facilities and personalised spa treatments alongside the weights section.
UV-filtered pools — removing the need for chlorine, and it's accompanying stinging eyes and smell — are available at Virgin Active Canary Riverside and ThirdSpace Canary Wharf. ThirdSpace at Canary Wharf is also home to the ThirdSpace Spa, offering a giant selection of treatments and physiotherapy.
In addition to the gym-based facilities, 15-minutes walk or a short DLR hop away in Poplar, PURE Spa Canary Wharf also offer a wide range of beauty and spa treatments alongside their steam and sauna facilities within the Lansbury Heritage Hotel.
---
---
3. Head to the movies
The Isle of Dogs provides plenty of options for film lovers, with two very different styles of cinema at Canary Wharf.
The first is West India Quays massive Cineworld Complex — a 10-screen venue with a gigantic selection. Perfect for kids and film aficionados alike, the huge venue is family-friendly and surrounded by restaurants.
If you are after a more boutique cinema experience, within the Canary Wharf Crossrail station there is also an Everyman Cinema. Significantly smaller than Cineworld West India Quay, Canary Wharf's Everyman is an upmarket offering with sofa seating, a full food and drink menu, and a plush bar!
4. Take in the Art Trail
Did you know that Canary Wharf has the largest outdoor art collection in London? (You can bore your friends and test your trivia with other Canary Wharf facts here!)
The art trail is a publicly accessible — and ever expanding — collection of art ranging from traditional sculptures, to talking benches! It is also a great way to spend an afternoon. Self-guided and with no booking required, the free tour is perfect for a spontaneous outing or if you find yourself with a few hours to kill in the area.
With a shorter route for kids, printable maps and a growing collection of interactive and lit exhibits, the art trail is a great free activity for families. For advice on what to bring, and approximate timings, we've compiled a guide to the Canary Wharf art trail here.
5. Snap the skyscrapers
As one of the tallest areas in the UK, Canary Wharf has a wealth of skyscrapers. Set against the backdrop of instagram-friendly mirrored sculptures, green parks and waterside location, you can get some great shots of Canary Wharf and the modern architecture.
The famous One Canada Square remains the second-tallest building in the UK, but there are plenty of tall newcomers and intricately designed skyscrapers to see as well:
These range from the tallest residential building in Europe, Landmark Pinnacle, to the interesting exo-skeleton Newfoundland.
A personal favourite is the circular One Park Drive, designed by award-winning Swiss architects Herzog & de Meuron, and clad in fluted terracotta.
With a lot of architecture to take in, one way of capturing the sights and exploring the growing estate is via the electric scooters. As part of a London trial, Canary Wharf became one of the first areas in London in 2021 to offer a selection of e-scooters scattered across the estate available to hire.
6. Hire a hot tub boat!
Once the site of the largest docks in the world, E14's waterside location lends itself to nautical themed activities! Skuna Boats offer a novel approach to sailing around Canary Wharf's docks, with floating hot tubs available for hire.
If hot tubs aren't your style, Skuna Boats also offer BBQ boats — perfect for a floating lunch with larger groups — and nearby GoBoat Canary Wharf offer an extensive route in their electric-powered boats.
Get an overview of the differences in boats for hire at Canary Wharf, prices, and the variations in routes permitted in our boat hiring guide.
7. Brunch with a view
There are plenty of places for brunch in Canary Wharf, however if you are truly after a special occasion, Bōkan at the Canary Wharf Novotel is where you want to head.
Located across the 37th — 39th floors of the modern skyscraper hotel, Bōkan offers highly rated food and spectacular views across both Canary Wharf and Central London. For a sneak preview of the views on offer, take a peak via the Novotel live camera mounted on top!
Brunch is excellent and available until late afternoon on weekends. Accessed via a dedicated lift, the restaurant welcomes non-guests and residents alike.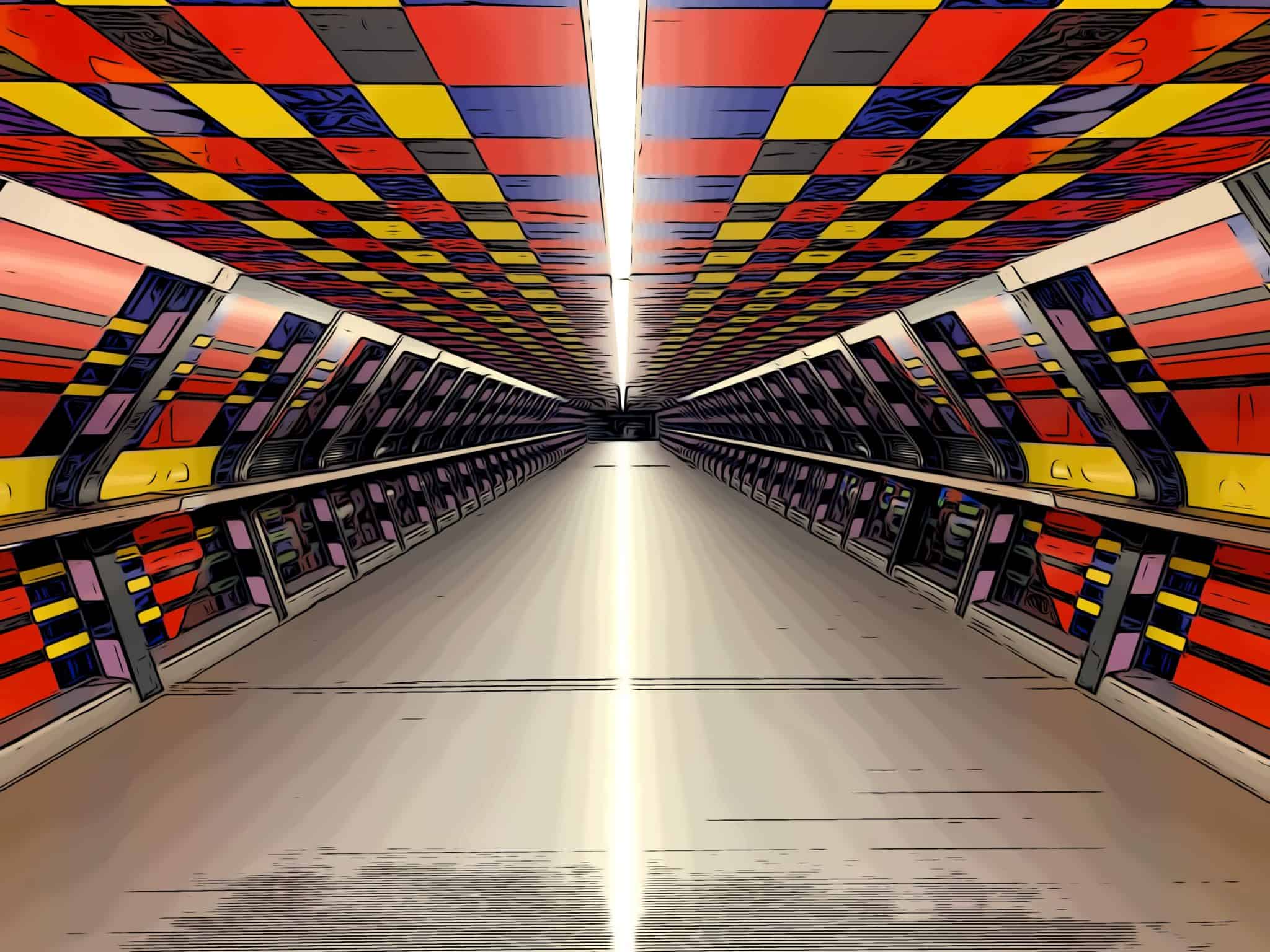 8. Windsurfing at the DSWC
The Isle of Dogs peninsula is an area of stark contrasts. Located only 15 minutes walk from the hustle and bustle of the high-rise financial district, the dockland area takes a lower profile, with canal boats, residential homes and open spaces.
Here, located in Millwall Inner Dock, lies the Docklands Sailing and Watersports Centre (DSWC).
A registered charity, the DSWC provides affordable watersports activities to thousands across Canary Wharf and the Isle of Dogs. There is a huge wealth of activities, from open water swimming and stand-up paddleboarding, to windsurfing and sailing races!
9. Pet animals at London's largest urban farm
Located 5-minutes ride on the DLR, or a 25-minute walk from Canary Wharf, Mudchute Park and Farm is a community owned farm set against the backdrop of Canary Wharf's towering cityscape.
Perfect for escaping the urban architecture and getting some fresh air, Mudchute Farm is home to rare breed pigs, sheep, llamas and more! As a community ran organisation, access is free, petting is encouraged and there is a great reasonably priced café available onsite.
For opening hours and a brief overview of the animals available and how to get to the farm from Canary Wharf, have a look at our Mudchute farm guide.
10. Stretch it out at Yoga
Aside from the skyscrapers, Canary Wharf has a huge selection of… Yoga! It might surprise you to learn that Canary Wharf has a variety of yoga classes, spanning numerous disciplines from Hatha Yoga, to Pre-natal Yoga, and even Bikram or Hot Yoga.
Great for relaxing, sorting those aches and pains, and generally improving your mental health, there are 1-2-1 sessions, group classes and occasionally even free pop-up classes within the estates' Sweatybetty and Lululemon stores. Get a complete overview of Yoga in Canary Wharf.
Additional things to do in Canary Wharf
While several of the options in this list come at a cost, for those on a tight budget, we have also compiled a list of completely free things to do in Canary Wharf. In addition, there are a surprisingly large number of parks near Canary Wharf, many with children's play areas and outside gyms.
One of the great things about the developing nature of the area is that new events and different experiences are always popping up — expect live music and a floating gin distillery at The Water Pavilions in 2022.
In addition, the Canary Wharf group are investing huge amounts of time and money into providing free experiences and pop-up events throughout the year. These include the ever popular Winter Lights Festival, pop-up basketball courts, outdoor cinemas, free live performances and more.
As a result, you might want to check out the group's whats-on page or their Twitter, to see the latest events.